1 Year Warranty
Quality Products
Cutting Edge Technology
& Environment Friendly
Made in Austria
An Internationally Proven Product
Welcome to Rotowash
For over 30 years Rotowash has proudly lead the market in cleaning technology, supplying systems to thousands of customers in the health sector, government bodies, major industry, contract cleaning organisations and small businesses.                                                                                                     
With thousands of Rotowash customers cleaning millions of square metres of flooring daily, we have honed our expertise both as a manufacturer and a supplier. The valuable partnerships we have established with leading carpet manufacturers, flooring manufacturers, and cleaning chemical manufacturers enable us to aid you in identifying and assessing your specific floor maintenance
needs.

Easy and Affordable
Whether for use at home, or for your business, Rotowash is affordable and will easily cater for all your floor cleaning requirements.
Request a quote to inquire about our various price ranges for the right equipment to suit your needs. We also have equipment rental options.

Quality guaranteed
Introducing an equipment that is thoroughly engineered and designed to exceed the operational conditions expected of it.
Rotowash machines can deliver a high-quality wash, scrub, cleaning to hard floor, soft floor, carpets as well as special applications, leaving the surfaces ready to walk on within minutes!
Read More
High standards of floor hygiene are achieved through the unique Rotowash cleaning action of twin cylindrical contra-rotating brushes that can reduce water and chemical usage by up to 90% compared to conventional methods.
Rotowash floorcleaning machines are designed and made at our state of the art facilities in Austria, using materials and components that are of the highest quality.
We  conform to the highest standards of design and safety set by these organisations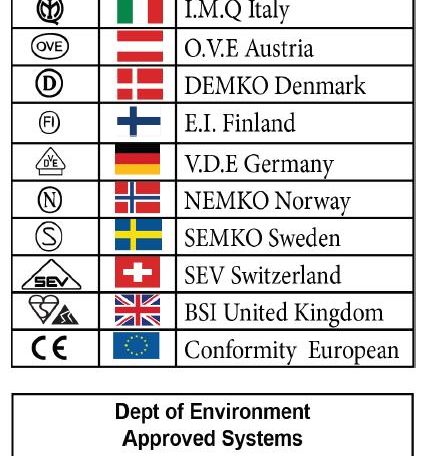 We place Quality, Safety, Ergonomics and Eco-awareness at the very heart of all our design principles, and in this way you can be assured that Rotowash benchmarks the Best Practices throughout our manufacturing, warehousing and logistical operations

Smart Technology
With up to 300,000 bristles rotating at 650 r.p.m and exerting up to ten times the pressure of conventional rotary scrubbing machines, Rotowash delivers exceptional cleaning power with the bristles reaching deep into the irregularities of floor surfaces, such as grouted tiles, studded rubber, entrance matting, escalator steps etc…
Read More
And can achieve a cleaning efficien­cy of up to 1800 square meters per hour on large area cleaning.
Whether it is Industrial, commercial or domestic applications. The world proven range of Rotowash floor cleaning machines offer ease of use for operators by providing outstanding manoeuvrability, light as feather sin­gle handed control, accurate water distribution on demand, and a compact design that allows for cleaning into tight corners and areas where other machines just simply cannot reach.

Team of professionals and Tech support
The key to our longev­ity and success has been the combination of our unique floor cleaning machine technology, backed by a skilled, and experienced team who are dedi­cated to exceeding our customers ex­pectations.
To ensure we maintain the high­est standards we are committed…
Read More
To providing our clients and dis­tributors with professional on-site training including sales and service support, electronic schematic parts information and direct access to Rotowash technical expertise.
Our Products
Our products can be applied to the following: Hard Floors: Ceramic tiles, marble, concrete, natural stone, anti slip and wood. Soft Floors: Vinyl Lino, Rubber, Anti-slip, Resin, Sports surfaces including Tatami. Carpets: Synthetic, Commercial, Domestic. Special Applications: Escalators, Travelators, Entrance matting, metal floors including checker plates. Product types and purposes; various industries